The following pictures relate to an extended area of damage to Ponderosa Pine trees in a mixed stand of Pine and Douglas Fir adjacent to mature Douglas Fir forests in Western Oregon (Benton County). The young Fir is untouched; most of the pine trees have now been damaged--some with minimal scrapings, yet others have more than 75% of the bark stripped starting about 7'-13' above the ground and extending some or almost all of the way to the top of the trees (there's virtually no damage within 5' of the ground on the trunks). Most of the trees are 20'-30' tall with a diameter of 5"-8" (12-15 years old); the bark removal sometimes extends to near the top of the trees. The damage affects approx. 1,000 of trees. Most of the damage is concentrated across five areas; at this point, about one-half of the pine trees in these areas have received some level of damage. The damage has been rapid and has occurred since early May. Most recently, another location about a mile away reflects similar damage to numerous Maple trees within and adjacent to Douglas Fir forests. This web page can be zoomed for higher resolution...

Over the past few days (06/30/10), an inventory of the damage was conducted and various characteristics were recorded. Here is a summary of the results: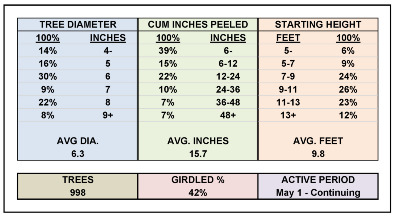 The first two pictures reflect the 'bacon strips' of bark shreds at the base of the trees...no animal 'droppings' were found near several of the most affected trees which might have helped to indicate the predator...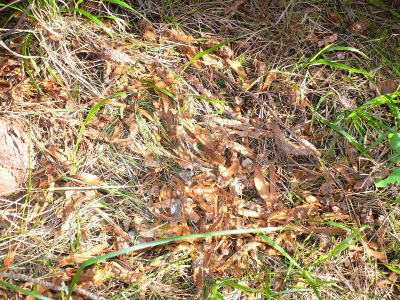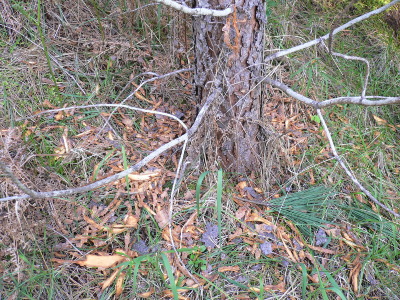 The next three pictures reflect close-up shots of the trunk for an indication of the type of contact (i.e. teeth, claws, etc.)...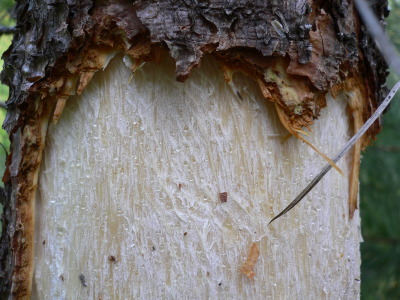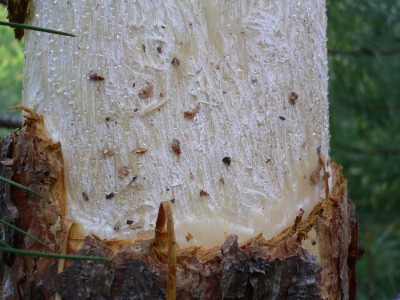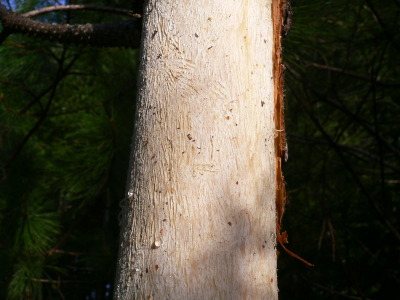 The remaining pictures reflect the extent of the damage and across numerous closely located trees within the area...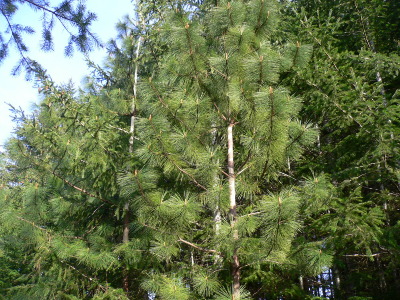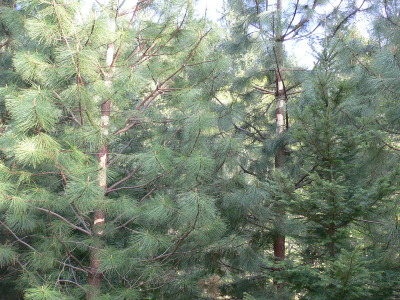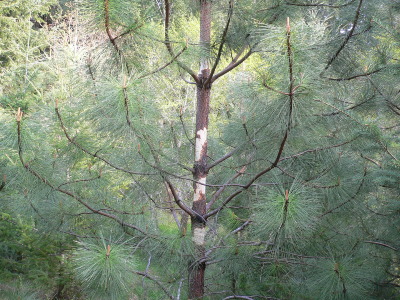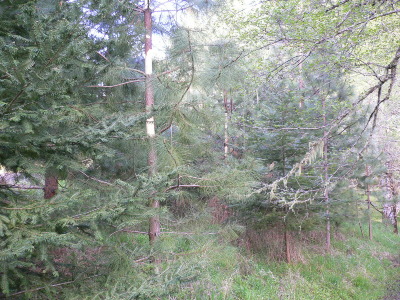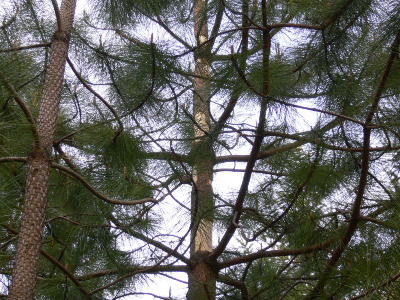 Maple trees...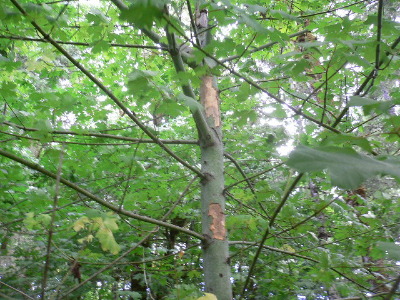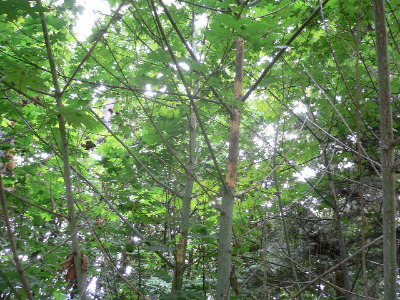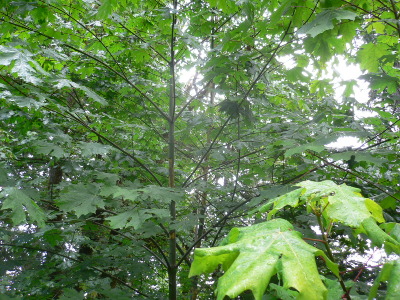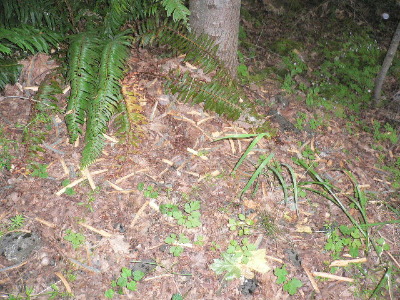 Although the damage appears that it could be the work of a porcupine...

...the culprit has been Western Gray Squirrels (also known as Silver-Gray Squirrels).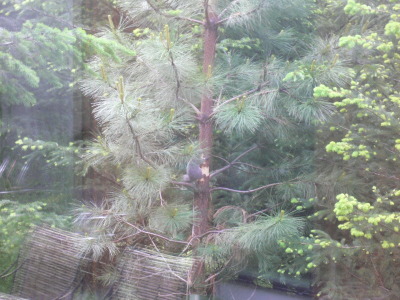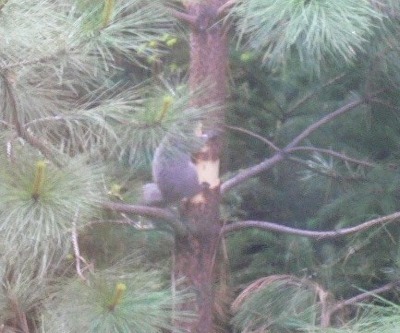 If you have information about Western Gray Squirrels peeling trees to eat the cambium and sapwood layers, please contact me at ee<at>zmeg.com. In addition, I'm looking for information about the nutritional composition of cambium and sapwood for Valley Ponderosa Pine, Maple, and Douglas Fir (particularly in Western Oregon)--and any information about the supplemental value to typical food sources (or whether the trees are a replacement food source). Finally, if you have any ideas about other reasons that Silver-Grays would be peeling trees, please let me know.